The Benefits of Having Your Driveway Sealed
Any asset requires maintenance in order to maintain its value and to extend its life. A clean pressure washed driveway does just that.
Driveway cleaning and sealing is by far the easiest and most cost effective way to improve the value of your home, protecting and prolonging the life of your driveway. Driveways get a lot of wear and tear from traffic, particularly asphalt surfaces and as such need additional attention with cleaning and sealing from time to time.
At Newton Roof Cleaning we specialise in driveway cleaning and sealing.
Newton Roofing will strive to add value to your home. A clean asphalt pavement or parking will always add value to any property or commercial area as well as the private home.
Asphalt hardening (the binder in the pavement) is the result of an oxidation process and exposure to the elements beating down on the surface. By sealing the surface will prevent the circulation of air through the gaps in the pavement thus preventing or at least reduce the rate of hardening in the asphalt and increase the life of the pavement.
At Newton Roof Cleaning we use pavement sealers to do just that – close the surface gaps and small holes to lengthen the life of your pavement. Vehicle oils and fuels are petroleum based and will react with the surface. The sealcoat we use will act as a barrier against fuels and oils. A sealcoat is a crack filling agent and added after cleaning.
Seal coating may also reduce the friction or anti-skid properties associated with a dirty driveway.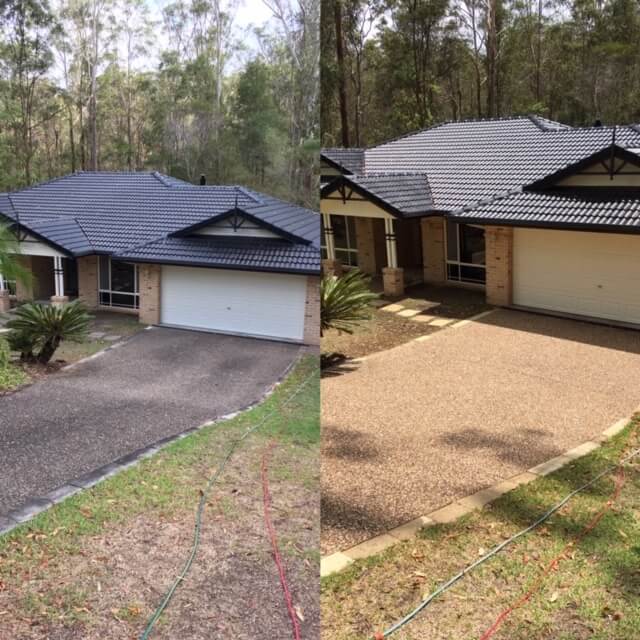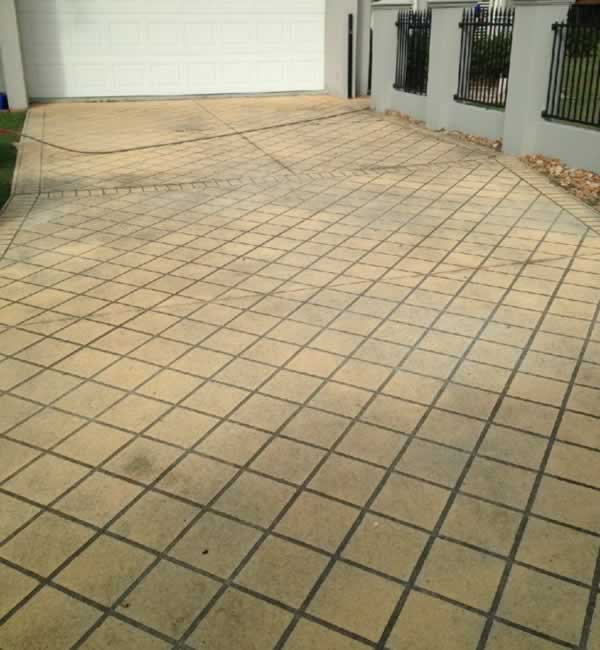 Cleaning and Sealing Method:
Step 1: Preparation with acid wash and pressure clean to get rid of any rust, oil and general stains.
Step 2: Allow to dry properly, usually 24 hours to be 100% sure there is no moisture left inside the concrete.
Step 3: Apply sealant (colour of your choice) and leave to dry for 2-4 hours. Then we finally apply the finishing coat.
Step 4: Stand back and admire your revived and immaculate driveway!
We use only the highest quality products by Avista.
I recently contacted Newton Roof Cleaning to clean my colourbond roof and clean & seal my driveway. Stephen and his team did an awesome job! It has made a huge difference to the appearance of the house. I would definitely recommend them.
We had Newton Roof Cleaning out to clean our roof, and clean and seal our driveway. The results were fantastic. Communication was excellent and Stephen and his crew were always punctual, friendly and professional. Highly recommended and we will definitely be repeat customers.
I would highly recommend Newton Roof Cleaning to anyone looking for a very professional friendly job. They did a fantastic job of my mums roof and driveway. Couldn't be happier.