Roof Cleaning Benefits
Roof cleaning will not only boost your home's curb appeal but improve the value of your home as well as protecting your investment.
If your home is on the market, a clean roof will make all the difference to a potential buyer. The exterior of your home is exposed for all to see and it will reflect heavily on your image. Giving a attractive curb appeal is essential and high on everyone's maintenance budget. The exterior cleaning of your home is one of the best ways to improve your property and ensure that you get the best return on your investment.
Why you should have your roof cleaned
Dark stains on your roof can diminish the beauty of an otherwise gorgeous home and landscape. The dark stains can be caused by moss, lichens or algae. These small plants growing on your roof take root in the shingles and affect the appearance and functionality of your roof.
The good news is that your roof can be cleaned without causing damage. Roof cleaning is a fast, safe and affordable way to see results. If your roof is covered with algae stains, it can be cleaned and restored it to its original state.
In addition to diminishing the beauty of your home, algae can shorten your roof's life span by causing shingles to lose their protective granules. When using a non-pressure, soft wash chemical application, the roof will be cleaned without damage. Unfortunately, some power washing systems can cause damage. These high pressure methods are never recommended.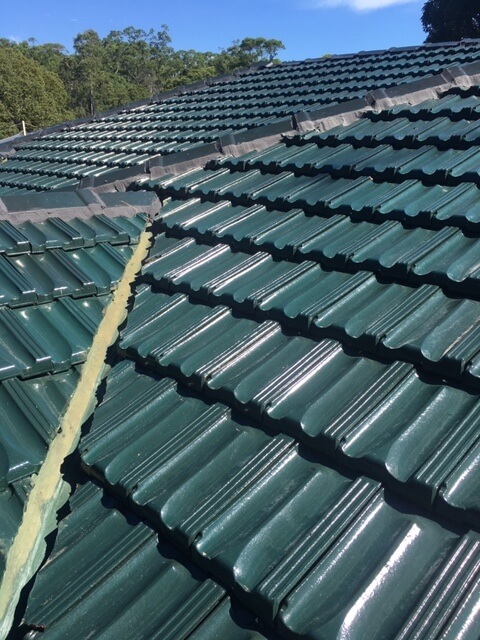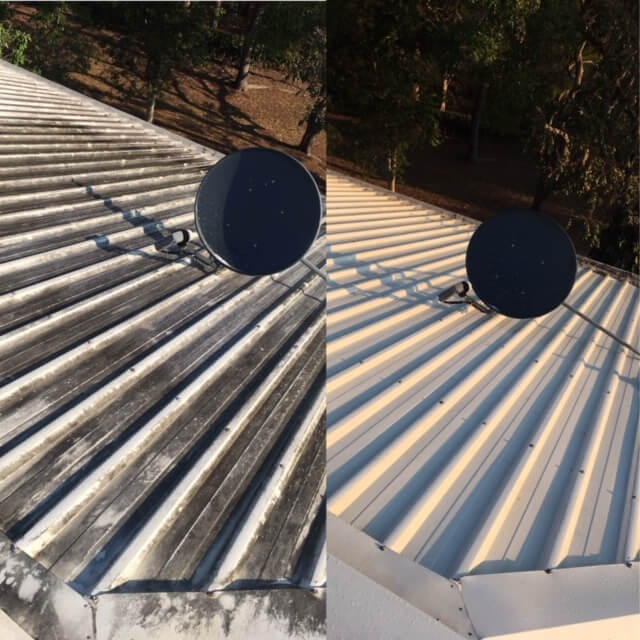 In addition to affecting the appearance of your roof, roof stains can cause your utility bills to increase. Studies have shown that the darkening effect caused by roof stains trap excessive heat under the roof. In some cases, this can be by as much as 25 degrees. This heat shortens shingle life and increases air conditioning costs.
Most roof stains are caused by the growth of algae (which can harbor a number of molds), lichen colonies (fungus) or moss that feed on the organic material frequently found in the mineral-based granules that make up roofing shingles, mainly limestone. This organic matter is the food source for these roof staining organisms. These organisms are literally eating your roof. The portions of a roof that receive the least amount of sunlight are more likely to have algae, lichen colonies, or moss growth. This explains why some homes may have roof stains only on one side of the roof, typically the northern and/or western exposure or in heavily shaded areas.
Algae is a living organism that thrives on dust, pollen, and the organic materials that make up the roof. Dampness triggers its growth. Stains are usually more prominent on northern and western exposures and in heavily shaded areas. Algae grows on, under, and behind the tiny granules that cover the shingles and can harbor a number of molds. This results in unsightly stains and streaks on the roof. Roofs with algae stains absorb heat rather than reflect it, resulting in a super-heated attic and higher home cooling costs as well as reducing the natural life span of the shingles.
Thick moss growth with its shallow root system keeps the roofing materials damp for extended periods of time. This moisture promotes wood rot and causes erosion of the shingles. Moss typically starts to grow at the top of the vertical slots between the shingles. These areas of asphalt shingles are the last place water evaporates from a roof. Moss, like lichen colonies, is quite damaging to shingles and some of the granules underneath the moss may already be gone as a result of this organism.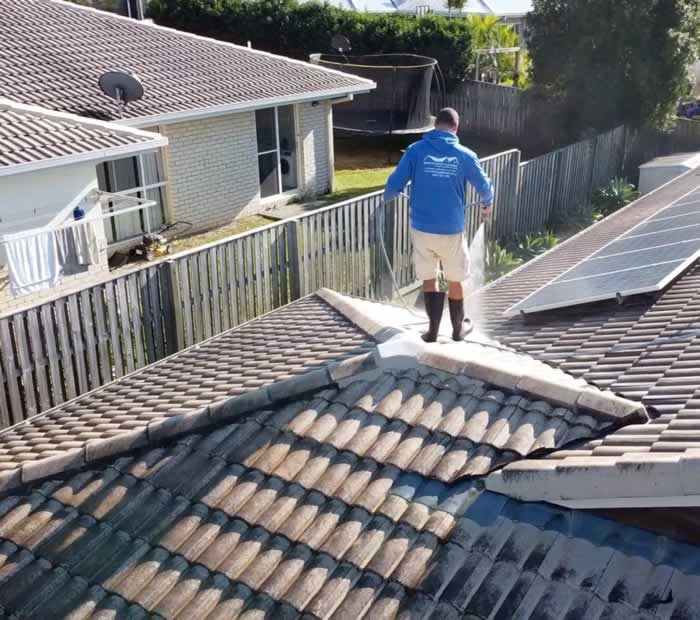 Lichens are a fungus, usually of the class Ascomycetes, that grow symbiotically with algae, resulting in a composite organism that characteristically forms a crust-like or branching growth on shingle granules.  Lichens put out root-like tentacles that penetrate deep into the shingle's organic, oil base for nourishment, eventually ruining them by creating dark spots, or pock marks where they grow.
Sorted the in-laws roof out with the best price and did an awesome job at the same time, highly recommended.
Awesome professional job carried out. Nice guy, went the extra mile, fixed some down pipe while on the roof. Left the house gleaming like new!
Extremely happy with the results of our roof, the service was very professional, the guys are reliable, friendly and hard working. I highly recommended Newton Roof cleaning. Awesome job, thanks again.